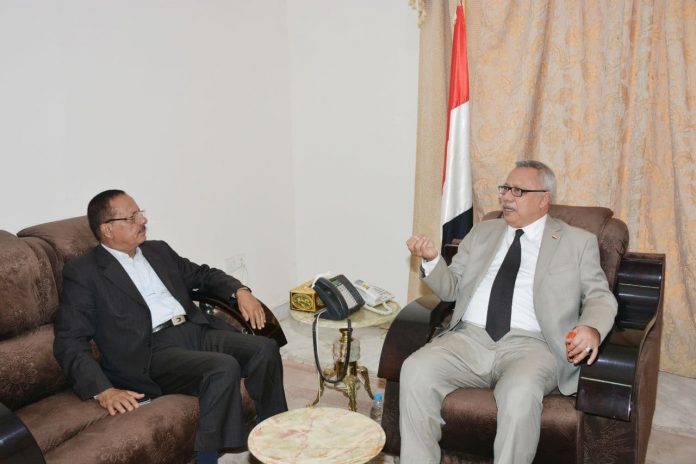 Prime Minister Dr. Abdulaziz bin Habtoor on Saturday stressed that preserving the old city of Sanaa and the rest of the historical cities included in the UNESCO list is a national responsibility borne by the concerned authorities and local communities.
This came during the prime minister's meeting with Minister of Culture Abdullah Al-Kibsi, who briefed him on the most prominent activities that the ministry implemented within its plan for the current year, especially those related to manuscripts and cataloging them, and continuing the numbering of Yemeni antiquities.
The Culture Minister underlined the need of the ancient historical city of Sanaa for the support of the government and the cooperation of various national actors in the private sector and others to preserve its architectural and functional character and to carry out maintenance and restoration of its homes that are in danger of collapse.
Al-Kibsi referred to the efforts of the Book Authority to continue cataloging historical Yemeni manuscripts.