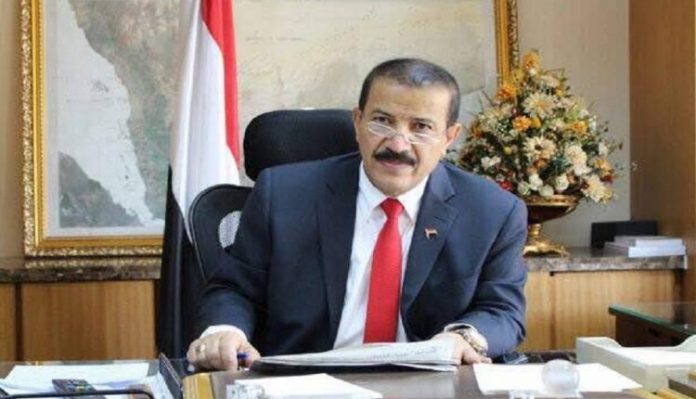 Yemen's Minister of Foreign Affairs commented on what was stated by the US Director of National Intelligence Avril Haines at an intelligence and national security conference in Washington on Monday.
Haines said that terror threats emanating from Somalia, Yemen, Syria and Iraq — in particular Daesh– pose a greater danger than those that might emerge from Afghanistan.
In a statement to Saba News Agency, Hisham Sharaf stressed that this expected stance of the extremist wing in the US administration is nothing but an attempt to escape forward after the catastrophic failure of the US military and security policy in Afghanistan.
"By fabricating excuses and illusory reasons, the US prepares for a new war against the so-called terrorism, to deceive and persuade the US street and Congress to enter a new war that goes beyond the Atlantic Ocean," he added.
Sharaf stressed that the mere fact that the new American intelligence services officials withdrew the archive files of terrorist incidents during the past twenty years "does not give the right or legitimacy to any official in the American administration to invent flimsy justifications to stigmatize any country or people as a coming source of terrorism, especially after the US failure in Afghanistan."
The Minister of Foreign Affairs reminded US President Joe Biden of his pledge to his voters before and after the elections that among the priorities of his administration is ending the war on Yemen and achieving a just and lasting peace.
"Nevertheless, it seems that there are extremists in the staff of his (Biden) Democratic administration who are working on preparing and adopting the so-called next war against terrorism project in the countries mentioned by Haines," Sharaf said. "It is an attempt to continue interfering in the affairs of states, supporting the war industry and war merchants."
The Minister reiterated that Yemen is not a source of terrorism, and will not be a haven for any terrorist organizations or groups.
"Yemen has the strength and capacity, which enables it to confront any possible terrorism on its borders and the Red Sea. It is ready to cooperate with the international community to participate in combating all forms of terrorism," Sharaf afirmed. "We assure the whole world that there is no place for terrorism in Yemen."
He said that instead of distributing accusations, the US Director of National Intelligence can request a report on the coalition's support for extremist groups and militias in Yemen.
"The US should assign US intelligence policy analysts and policy makers to study the feasibility of opening Sana'a airport and the port of Hodeidah, to facilitate the entry of the besieged Yemeni people's needs of foodstuffs and Fuel," he added. "It will find that ending the aggression, lifting the siege, and opening airports and ports will enhance the chances of security and stability and fight any possible form of terrorism."