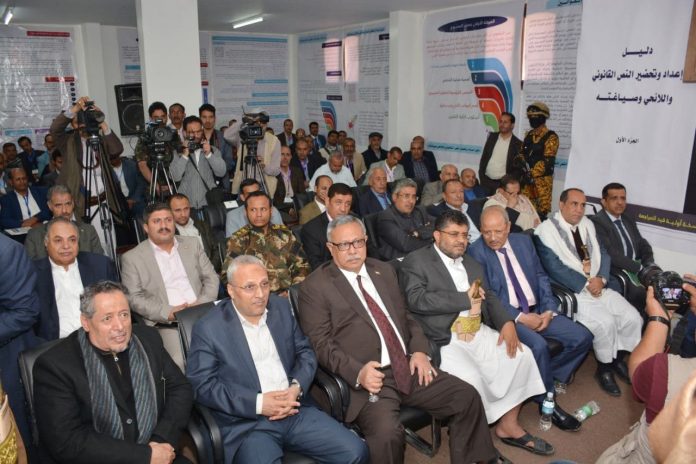 Member of the Supreme Political Council, Mohammad Al-Houthi, confirmed, Saturday, that the coalition of the US-Saudi aggression realized that the decision of the Yemenis was in the capital, Sana'a.
During the inauguration of the first training program for preparing and drafting laws and regulations of the Ministry of Legal Affairs, Al-Houthi said: We urgently need to reconsider all laws that allow access to public money, indicating that absolutely it is not acceptable the obstruction of justice under the heading of compliance with laws and regulations.
Regarding the US-Saudi aggression developments, he stressed that any upcoming negotiation is subject to what was announced by the Leader of the Revolution in his speech on the anniversary of the Prophet's birthday, and the determinants contained in the speech are the basis for any negotiation.
He said: The Yemeni people prefer peace over war and demand negotiation, and we are the ones who went to the peace and partnership agreement after the victory of the September 21 revolution.
For his part, the Prime Minister of the National Salvation Government, Dr. Abdul Aziz bin Habtoor, said: We are in the process of fixing the various imbalances that accompanied the legal text, adding that we are establishing the pillars of the state that must be strong, as the Army and the Popular Committees in the field.
Bin Habtoor noted that every victory we witness reminds us of the justice of our cause and the oppressed Yemeni people throughout the 7-year US-Saudi aggression and siege.