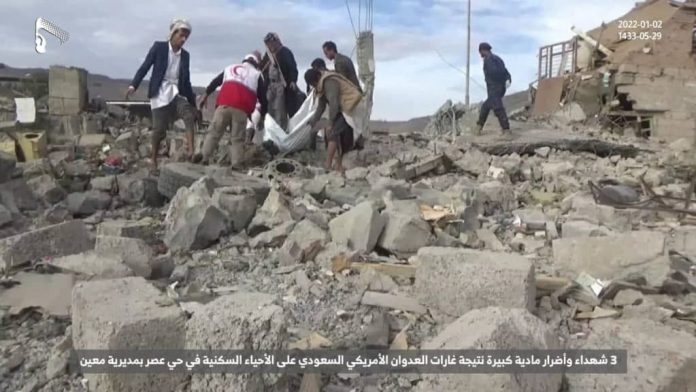 At least three civilians have been killed on Sunday by Saudi-led airstrikes on the capital Sana'a, a security source said.
The source confirmed that the coalition aircraft bombed residential neighborhoods in the Asr area of Moeen directorate, pointing out that one airstrike hit and destroyed a mosque in the area.
The airstrikes left three citizens dead, in addition to causing heavy damage to nearby homes and school.
The coalition attack caused panic among children and students in nearby schools.
The Saudi coalition's crimes against civilians in Yemen have been escalating , amid the continued siege of the Yemeni people for over seven years now.