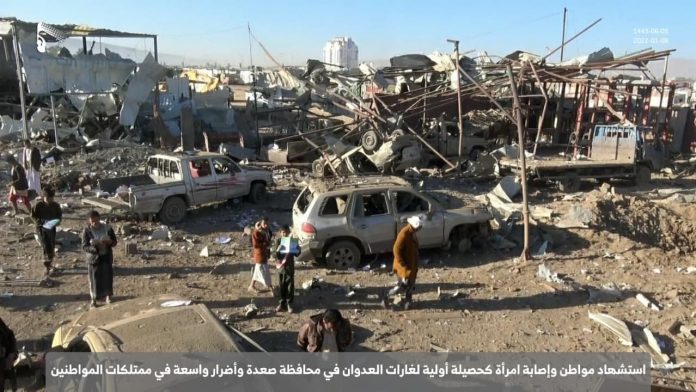 At least two citizens were killed and a woman was wounded on Saturday when Saudi-led aggression coalition launched four airstrikes on Saada province, northern Yemen, a security official said.
The official explained that the coalition warplanes attacked the al-Matlouh area on the outskirts of Saada four times today, killing two people and wounding a woman.
Al-Masirah TV released a video footage showing aftermath of airstrikes by Saudi-led coalition.
The coalition's airstrikes caused significant damages to property of the citizens, which is sure to further the suffering of civilians, in addition to causing panic among civilians in the residential neighbourhood. .
The pictures below show part of the damages caused by Saudi-led coalition airstrikes in Saada, on Saturday, January 8,2022:-