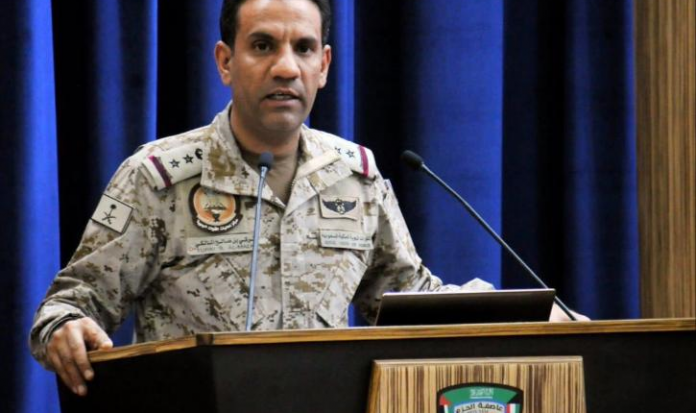 In a new scandal for the US-Saudi aggression coalition, the coalition's spokesman, Al-Maliki, stole scenes from an American documentary in Iraq, claiming that they were for missiles at the ports of Hodeidah.
The scenes were extracted from a documentary film called "Severe Clear", filmed in 2003 at the beginning of the American invasion of Iraq, which presented the memoirs of First Lieutenant Mike Scotty in addition to videos that he and his colleagues from the first battalion filmed for the Marines.
The irony is that the spokesman of the coalition of aggression claimed that the missiles were located in a location that "cannot be disclosed inside the port of Hodeidah," as he put it!
This scandal comes less than two weeks after a press conference of coalition's spokesman, showing a fabricated video clip claiming to be of a Hezbollah leader accompanied by the head of the Military Intelligence, Abdullah Al-Hakim, which sparked widespread ridicule on social media.