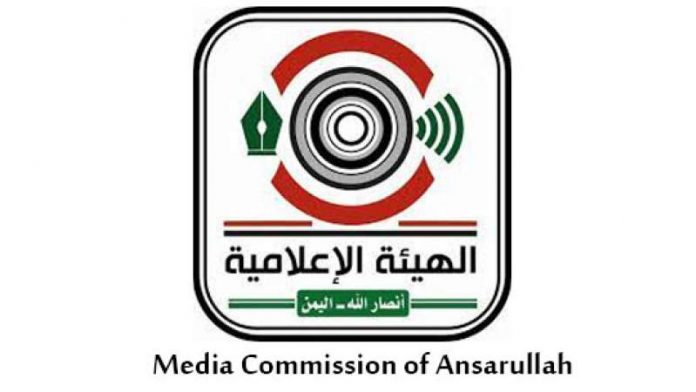 The Media Commission of Ansarullah has condemned the cold-blooded murder of a Palestinian journalist by Israeli regime forces in the occupied West Bank on Wednesday.
The Commission considered, in a statement issued on Wednesday, the murder of Al Jazeera journalist Shireen Abu Akleh as an attempt to hide Zionist daily crimes against the Palestinian people.
Abu Akleh, 51, was shot in the head when she was covering an Israeli military raid on the Jenin refugee camp in the occupied West Bank, the Palestinian health ministry said.
She was immediately rushed to a hospital in critical condition but was declared dead.
Ali Samoudi, another Palestinian journalist for the Al Jazeera channel, was hospitalized in stable condition after being shot in the back.
The Media Commission of Ansarullah expressed its sincere condolences to the family of Abu Akleh, to the Palestinian people, and to all the media and press circles.
It stressed the need to work on confronting and uncovering the crimes of the Zionist enemy and addressing media and political normalization with the Zionist entity. The crime proved that the Zionist enemy cannot be coexist with in any way.
In video footage of the incident, Abu Akleh can be seen wearing a blue flak jacket marked with the word "PRESS."
Samoudi, her injured colleague, told The Associated Press they were among a group of seven reporters who went to cover the raid early Wednesday.
He said they were all wearing protective gear that clearly marked them as reporters, and they passed by Israeli troops so the soldiers would see them and know that they were there.
The journalist said the first shot missed them, then a second struck him, and a third killed Abu Akleh. He said there were no combatants or other civilians in the area — only the reporters and Israeli army troops.
Shaza Hanaysheh, a reporter with a Palestinian news website who was also among the reporters, gave a similar account, stressing there were no clashes or shooting in the immediate area.
She said that when the shots rang out she and Abu Akleh ran toward a tree to take shelter.
"I reached the tree before Shireen. She fell on the ground," Hanaysheh said. "The soldiers did not stop shooting even after she fell. Every time I extended my hand to pull Shireen, the soldiers fired at us."
The Palestinian Ministry of Information condemned what it said was a "shocking crime" committed by Israeli forces.
"The Israeli occupation has repeatedly targeted, injured, and assaulted Palestinian journalists. Shireen joins other journalists that Israel killed as they worked on revealing the crimes of the Israeli occupation. The killing can never deter our people from continuing the struggle for freedom, will only shorten the life of the occupying regime and will bring us closer to freedom and an end to Israeli impunity," it said.