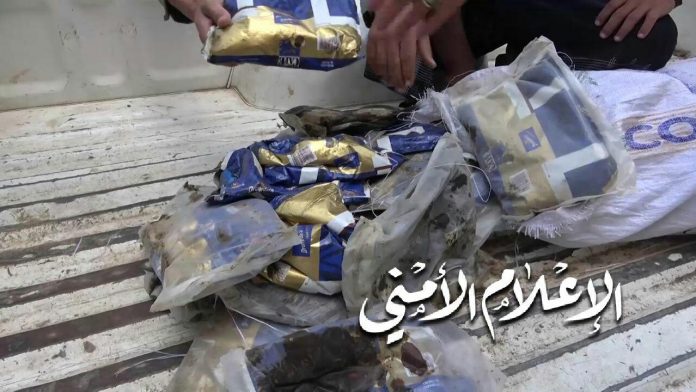 Official sources in Sanaa revealed large quantities of hashish and drugs that were seized after the Saudi-Emirati aggression coalition and the traitorous hypocrites worked to bring them and smuggle them into Yemen to destroy the people there.
The Director of the Planning and Information Technology Department of the General Administration of Narcotics Control, Colonel Abdul Salam Al-Mansour, confirmed in media statements during the past hours that 294 tons of hashish were seized during the seven years of the US-Saudi-Emirati aggression against the Yemeni people.
Colonel Al-Mansour said that the aggression targeted our people with the phenomenon of drugs to corrupt society and weaken it from confronting the military aggression.. He added: More than 57 tons of narcotics were seized during the past ten months…
He also stressed that the countries of aggression released a number of detainees on charges of drug trafficking to resume their work by targeting our people with drugs.
He pointed out that drug dealers produced the substance "Shabu" and worked to spread it widely in the occupied southern governorates, and small quantities entered the free governorates, and quantities of it were seized.