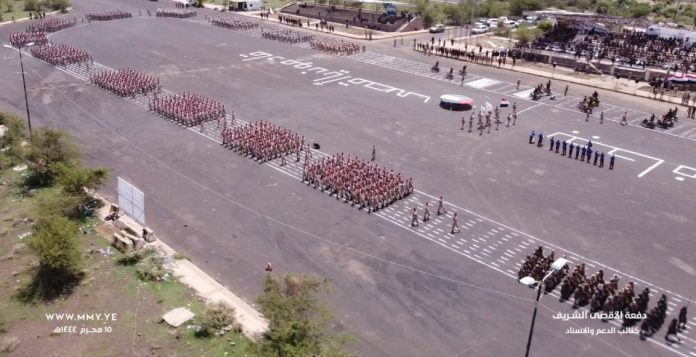 The Support Brigades in Ibb province held the graduation ceremony of the twelfth batch, the "Al-Aqsa Al-Sharif" batch for its members from the governorates of Ibb, Taiz and Al-Dhale, in presence of the member of the Supreme Political Council Sultan Al-Samei and military and security leaders.
At the ceremony, Al-Samei delivered a speech in which he congratulated the "Al-Aqsa Al-Sharif" batch on their graduation.
Al-Samei stressed that the coalition of aggression has not been able for seven years to achieve its goals and ambitions to occupy Yemen despite its modern and advanced weapons.
The senior politician said: "The coalition of aggression has not and will not be able to achieve its aggressive goals by occupying Yemen, because Yemen will remain as it has been known throughout history a cemetery for invaders."