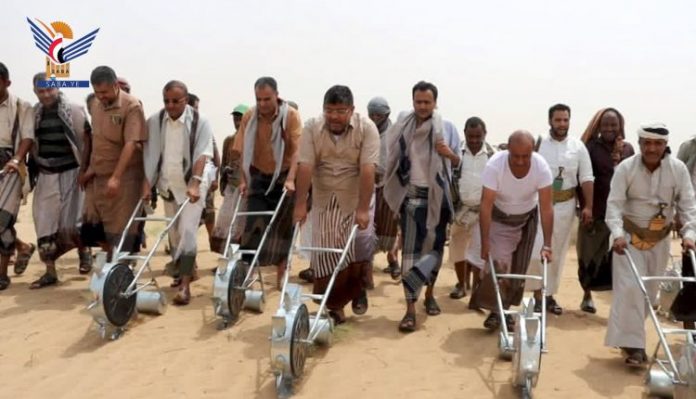 Member of the Supreme Political Council, Mohammed Ali Al-Houthi, and Deputy Speaker of the Parliament, Abdulrahman Al-Juma`i, inaugurated on Wednesday the third phase of cultivating desert lands in Abs district of Hajjah province.
The three-phases project, implemented through the local council in the district in partnership with the National Development Corporation and under the supervision of the Ministry of Agriculture, includes 30,000 Ma'ad (about 13,200 hectares) of desert lands, which were not cultivated before.
This comes in implementation of the directives of the Leader of the Revolution and the President of the Supreme Political Council to achieve food security and reach self-sufficiency.