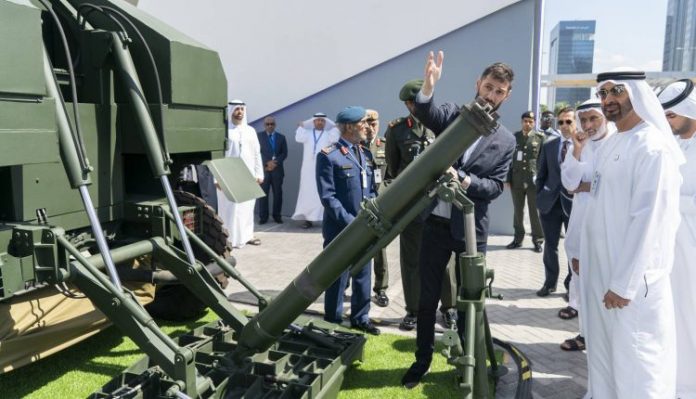 The Dutch newspaper "NCR" has revealed a new scandal of Emirati bribes in exchange for passing arms deals to kill the Yemeni people.
In a report published on Thursday, the newspaper stated that the UAE pays $100,000 annually to member of the European Parliament and former Polish Defense Minister, Radoslaw Sikorski, in exchange for his positions in support of arms sales to Abu Dhabi and Riyadh.
The newspaper confirmed that "contacts between European politicians and foreign countries are currently under scrutiny, after the bribery scandal in the European Parliament was brought to light and is being investigated," noting that "Sikorsky received bribes from the UAE in order to participate in the Sir Bani Yas conference."
The report stated that "the member of the European Parliament was a member of the advisory board of the conference, and as a result he had already received nearly half a million euros from the UAE Ministry of Foreign Affairs."
According to the report, Sikorsky, the former Minister of Foreign Affairs and Defense of Poland, failed to inform the European Parliament that he went to the UAE conference at the end of last year at the expense of that country, stressing that all members of the European Parliament are obligated to report trips of this kind, according to Union regulations.
The report pointed out that "suspicions were raised about Sikorsky's voting activity, that he took a position in support of the UAE and its ally Saudi Arabia, and worked to support Sikorsky's opposition to the European Parliament to suspend arms shipments to countries participating in the devastating war on Yemen."
"Members of the European Parliament have shown more leniency with the repressive regimes of the UAE and Saudi Arabia," the report added.