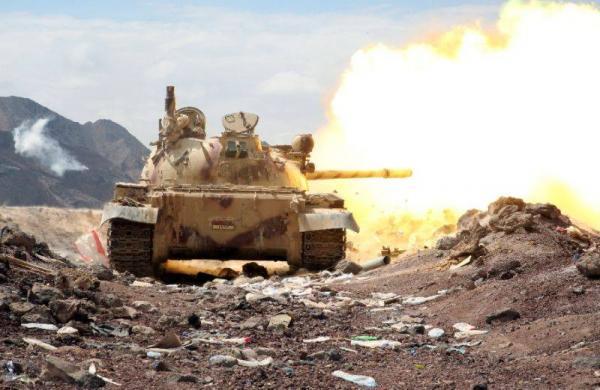 Al-Thawra Net
Yemeni army and popular committees foiled escalation of the largest attack on Bayhan, Asilan, and Shabwa (East), during the past two days by Saudi-led coalition mercenaries.
A security source said to Khabar agency " Yemeni army and the popular committee managed to secure Asilan and Bayhan locations." He added " they also secured Shabwa that pro-Saudi forces used to make progress in."
"About 100 attackers dead and many wounded during the recent fighting," the source confirmed.
The source also indicated that three brigades, backed by Saudi were prepared to move and make progress toward the al-Bayda'a of Shabwa, but they failed.
He said that the main road of Asilan is reopened after it was blocked by the mercenaries.
According to some media reports, a mechanism was damaged and the crew was killed during  preventing the mercenaries attempt on Tuesday, in Asilan area.
Border areas between Marib and al- Bayda'a witnessed heavy fighting attempts by the progress of the tribal groups funded by Saudi alliance, lasted until dawn on Tuesday.
Local sources pointed out that groups allied to Saudi coalition in al-Abdia area hit Abl and Kherfan areas which administratively affiliated to al-Sawadia district in al-Bayda'a by heavy weapons.
The local sources also pointed out that Yemeni army and the popular committee forced mercenaries to go back toward al-Abdia in Marib.