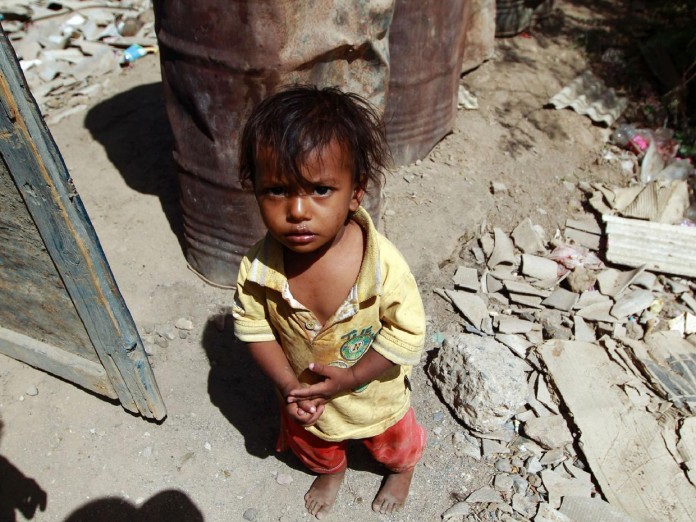 Al-Thawra Net
United Nations Secretary-General Ban Ki-moon slammed the Saudi Arabia-led coalition fighting in Yemen for killing and maiming children by adding it to an annual blacklist of states and armed groups that violate children's rights during conflict.
The coalition was responsible for 60 percent of child deaths and injuries last year, killing 510 and wounding 667, according to Ban's report released on Thursday, which also said the coalition carried out half the attacks on schools and hospitals, Reuters said.
"Grave violations against children increased dramatically as a result of the escalating conflict," Ban said in the report.
Ban added that in Yemen, owing to the very large number of violations attributed to the Saudi Arabia-led coalition is listed for killing and maiming and attacks on schools and hospitals.
Meanwhile, the UN humanitarian chief in Yemen, Jamie McGoldrick, said Saudi Arabia's military aggression against Yemen has left hospitals, schools, and other essential services almost completely broken.
McGoldrick called Yemen's war "an invisible crisis", voicing regret at the lack of international attention given to the country compared to the foreign-sponsored militancy in Syria.
"The scale of the emergency is tremendous. The scale of the need is massive and the depth of the crisis is immeasurable," he said on Thursday.
"Government services and the health system were hardly functioning before the conflict and the war has all but broken them completely," McGoldrick stated.
On Wednesday, UN spokesman Stephane Dujarric said some 10,000 of Yemeni children, all less than five years of age, lost their lives last year as a result of "totally avoidable and preventable diseases" such as diarrhea and pneumonia.
Dujarric said the heavy loss was due to the closure of hundreds of health centers and the total collapse of the healthcare system in the war-torn country.
"The overall healthcare system throughout Yemen has all but collapsed, over 600 health facilities closing their doors due to the lack of financial resources to procure medicine, supplies and fuel for generators," he said, adding thousands of medical staff have gone unpaid or left Yemen