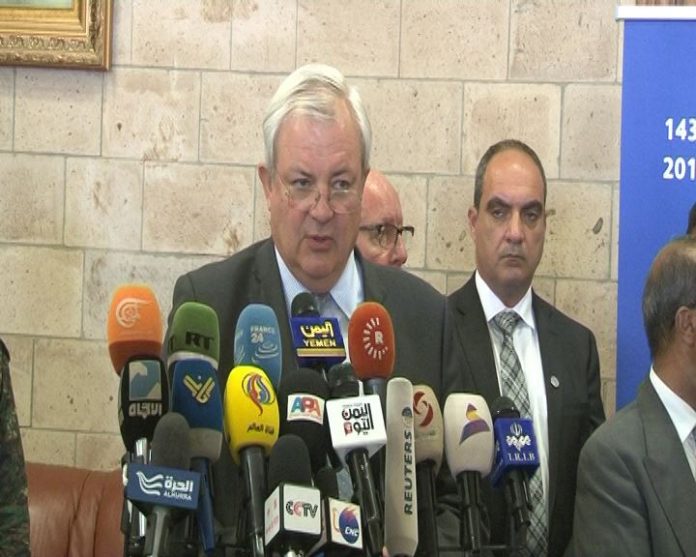 Al-Thawra Net
The UN humanitarian aid chief Stephen O'Brien, concluded his two-days visit to Yemen on Tuesday, calling for all parties to grant humanitarian access to protect civilians that affected from the Saudi-led coalition aggression and blockade.
O'Brien said, in a press conference, that  the Yemeni parties must sit at the dialogue table in order to restore security and deliver aid to the displaced people.
On Monday, O'Brien went to Al Honood and saw the devastation and terrible losses suffered from the airstrike on September 21.
The overall casualty figures verified by UN human rights staff in Yemen from March 2015 up until September 30, 2016 stand at a total of 10,963 civilian casualties, including 4,014 people killed, he added.
Meanwhile, dozens of emaciated children are fighting for their lives in Yemen's hospital wards creating fears of a famine due to the sea blockade that has lasted for months.
"It is of course absolutely devastating when you see such terrible malnutrition," O'Brien said on Tuesday.
O'Brien  added that more than half of Yemen's 28 million people are already short of food and children are particularly badly hit, with hundreds of thousands at risk of starvation.