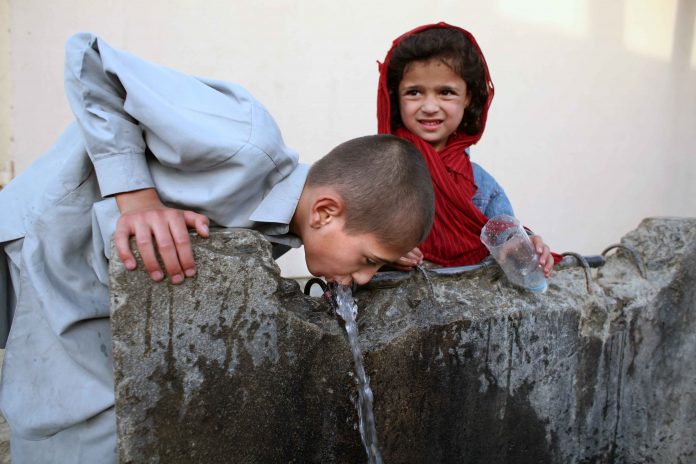 Al-Thawra Net
After a 2016 that was disastrous for civilians, war-ravaged Yemen will see an additional 2.5 million people go without enough to eat in 2017 if the current downward spiral is allowed to continue, the Norwegian Refugee Council warned today.
The past year has seen widespread destruction and overall deterioration of conditions, with more than 14 million going to bed hungry at night. The price of staple food is now 20 per cent higher than before the conflict started last year. Projections for 2017 indicate that, if the situation does not change, an extra 2.5 million people will be left without enough to eat. That will mean that a staggering 60 per cent of the entire population will struggle to put food on the table.
People currently receiving NRC food vouchers tell us they have had to survive on bread and water alone. Many people have also had to flee from their houses due to destruction caused by airstrikes and fighting on the ground.
"Unless the conflict is ended and the deep economic crisis reversed, the new year will see an entire nation slide further into a black hole of despair," said NRC Secretary General Jan Egeland. "The figures for 2016 are shocking, and there is a risk that further deterioration of the situation in 2017 will result in famine across Yemen. We must put an end to this man-made disaster that shames us all. "
NRC has reached over 1 million Yemenis in need across the country in 2016, but the scale of the current crisis is well beyond the reach of the few remaining humanitarian agencies on the ground.
One million people represent just a small percentage of the total 18.8 million people in need of humanitarian assistance or protection. Despite the challenges of accessing certain areas, NRC is operating in hard-to-reach areas throughout Yemen.
"In 2016, all sides to the conflict have impeded our ability to reach people who were in most need of humanitarian assistance," Egeland said. "Going into 2017, it is essential that all restrictions on aid are lifted and that humanitarians are able to deliver life-saving services throughout Yemen."
Displacement in Yemen has risen massively since the start of the conflict. An estimated 4.5 million people in Yemen currently require shelter support. By the end of 2016, almost 2.2 million people remain displaced across the country; more than 90 per cent of them have been displaced for more than 10 months. Many of the Yemenis who have been displaced by the conflict are living in public buildings or makeshift camps, many without access to basic facilities such as toilets or washrooms.
Economic collapse in Yemen is imminent if nothing is done to bolster the failing banking system. This will mean that civil servants continue not to be paid and imports that had previously been guaranteed by the Central Bank of Yemen – such as rice and wheat – grind to a halt. Restrictions on imports mean that Yemenis are not getting the commercial goods that they need at prices they can afford.
"With only two weeks to go before the year's end, the 2016 Yemen humanitarian response has only received half the funding it needed," Egeland said. "If we see the same trend in 2017, then it will be an impossible job to reach all the Yemenis in need. Humanitarians have shown that, despite challenges on the ground, we can respond rapidly to need on the ground; but the financial commitments have not matched the response. "
As of October 2016, 11,332 civilian casualties had been reported by community-level human rights monitors since the escalation of the conflict, including 4,125 deaths and 7,207 injuries. An estimated 11.3 million people require protection, gender-based violence and child protection assistance.
Source: Norwegian Refugee Council Country: Yemen