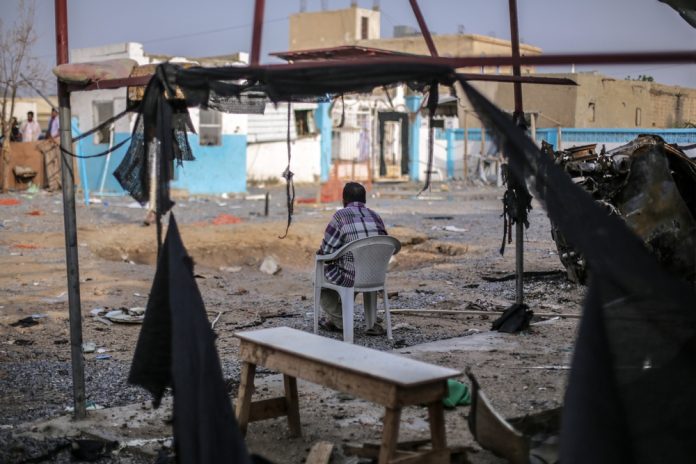 Al-Thawra Net
January 9th, dozens of people have been killed and others were injured in series of air strikes launched by the Saudi-American aggression warplanes targeting residential areas in al-Mokha directorate of Taiz province.
Military source said to Saba News agency that Saudi-led coalition warplanes launched six air strikes on Mokha, one of them targeted a gathering for citizens around water well, resulting death and others   injured in the ranks of citizens.
The same source indicated that the Saudi -American aggression warplanes launched hysterical series of air strikes on khahpop and THobab district.
Source condemned the continuation of targeting the citizens and destroying infrastructure of the country, calling the UN to hold the responsibility toward Saudi-led coalition's crimes against Yemenis