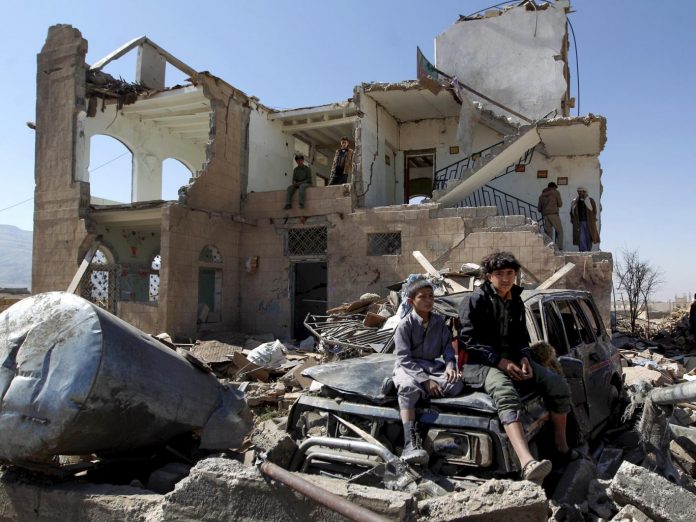 Al-Thawra Net
MP in the British House of Commons Andrew Mitchell confirmed his country collusion in the tragedy of starving Yemeni people, calling for a solution to the famine disaster in Yemen which is dominating Yemen as the worst made-mad disaster phenomenon.
According to "the Independent "British News Papers " with all   coverage of Brexit consuming the media's bandwidth, it would be easy to miss the report that most of Yemen is just one step away from famine. Yet entering Yemen on the roll-call of global disasters ignores the fact that famine there is an entirely man-made phenomenon, and one in which the UK, with its internally inconsistent policy, is tragically complicit. Yemen is not starving; it is being starved". Andrew Mitchell said
The Conservative MP, Andrew Mitchell criticized the British Support for the Saudi Regime Aggression on Yemen that target Yemeni ports, including "Hodeida port" the main port for access the humanitarian aids to Yemeni people, ignoring all the aid groups and senior UN figures' warnings that the arrive the battles to this port would be catastrophic with devastating consequences on Yemeni people.
He also appealed the British government to take the advantage of the opportunity to be in the right side and stop starving Yemeni people and working to solve the Yemeni crisis  and convincing London's allies to move on from a counter-productive militaristic strategy that is devastating the country.
Andrew called on this Article that would be "Cry for help" acting as wake-up call, demanding unfettered access to Hoedeida port and the re-opening of commercial airspace could avert even greater catastrophe, insisting upon adherence to international humanitarian law and efforts to take the political track out of its current deep freeze isn't just the right thing to do morally, it's the only way to help our Saudi allies out of a mess which is rapidly becoming a quagmire.