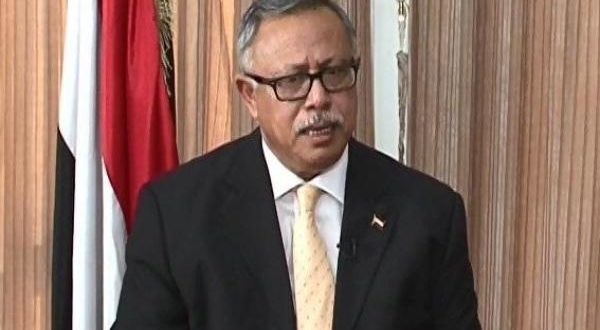 Al-Thawra
April 9th, Prime Minster Abdul Aziz bin Habtoor met with the International Medical Corps Delegation headed by John Acree toady in Sana'a.
During the meeting, the Vice President, International Programs at International Medical Corps John Acree explained the activities of the international Humanitarian Relief (IHR) in several provinces of Yemen, including Aden, Abyan, Taiz and Ibb, regarding the providing hospitals and health centers with medicines and supplies, especially those in remote areas, clarifying that the IHR is providing humanitarian services through a team of the international experts with 16 experts as a  total numbers in addition to  more than 400 hundreds of local staff ,including  Official staff and volunteers.
"Despite of all difficulties that we face, but we are determined to keep going our efforts to back the health sector ", John Acree said
He also appreciated all the efforts of the National Government headed by the Ministry of Public Health and Population which ease the activities of the origination
In his part, the PM Abdul Aziz bin Habtoor praised the important role played by the leading aid group to support the health sector in Yemen, emphasizing on the important of showing a clear messages to the international community about the suffering of Yemeni people by the humanitarian organizations.
Bin Habtoor reviewed the cooperation aspects with the US aid group as the head of the delegation briefed minister about the group's humanitarian and medical activities in Yemen