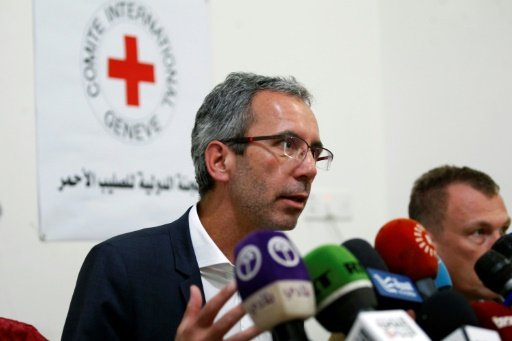 Al-Thawra Net
International Committee of the Red Cross (ICRC) Director of Operations, Dominik Stillhart, said that the cholera epidemic has already taken over 186 live and another 11,000 infected in various parts of Yemen.
Dominik Stillhart , (ICRC) Director of Operations, told RT from Yemen that with 11,000 confirmed cases the hospitals were personally visited in the capital, Sana'a, were "really struggling to cope," with "heartbreaking" Scenes of people having to share beds, amid a never-ceasing inflow of new patients.
Stillhart confirmed that hospitals and other medical facilities have been destroyed as a result of bombing by the Saudi-led aggression.
"Cholera is preventable. If you have the health systems and the response in place, you can control its spread, but the systems have just been decimated. And the authorities do not have the capacity that they had even four months ago to deal with this," Dominik Stillhart added .
The ICRC Director of Operations also blamed the Saudi-imposed aerial and naval blockade that lead to the famine and poverty that provided breeding ground for the epidemic, which has resulted in a declaration of a state of emergency.
.