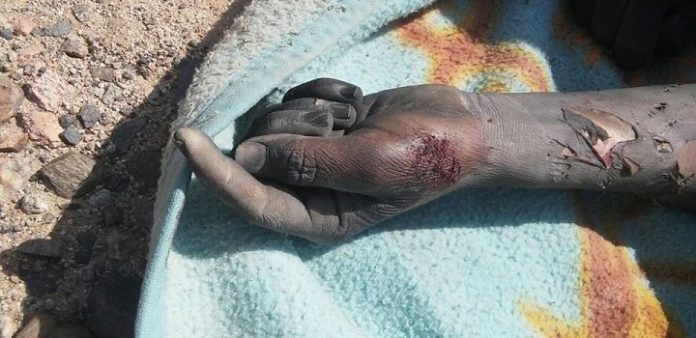 Al-Thawra Net
The Saudi American warplanes continued to target citizens and Yemeni infrastructure in a number of governorates during the past hours .
A military source told SABA  that two citizens were martyred and three others were wounded in a raid on a passenger car in the province of Taiz, while the warplanes launched   more than 25 raids and battleships bombed  with five rockets at the province .
The source confirmed that the aggression warplanes  launched two raids and dropped cluster bombs eastern Mokha district .
The source pointed out that the aggression  in Sa'ada province launched two raids on the highway  of Razih directorate, a raid on Kataf directorate, and another raid on al-Sufra directorate .
The source added that the enemy  war planes launched five raids on Harad and Medi . A raid targeted 25 Mika camp  in Abas  directorate Hajjah province, and also launched a raid on Sarawah Directorate in Marib province .