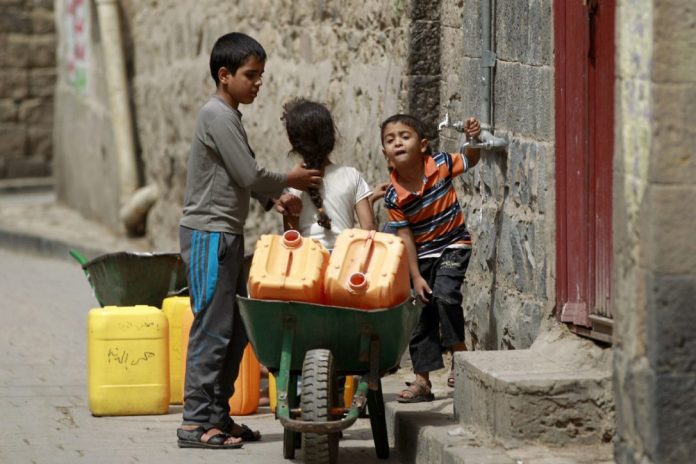 Al-Thawra Net
May 3rd, the Ministry Of Health and population warned of cholera outbreak in several provinces of Yemen during summer and rainy season.
In a statement, the ministry clarified that cholera cases are increased and reported in some provinces, indicating that 15 cholera cases were recorded in each of Sana'a, Mahweet, Amran, Hajjah, Aden and lahjj.
"The wave of severe cholera epidemic started in October 2016 which was announced by the ministry, outbreak and spread in 2016 in 52 directorates among 16 provinces," the ministry said.
"With the cooperation of the Ministry of Public Health and Population and the Ministry of Water and Environment represented by the Rural Water Authority, the Public Water and Sanitation Corporation, the World Health Organization, UNICEF and local partners this wave has retreated," the statement added.
The statement pointed out that the surveillance teams observed the emergence of new cases during the last two weeks, especially with the entry of the summer, calling all citizens to raise the level of care of a new wave of epidemics, coinciding with the entry of the summer and with the current rainy season.