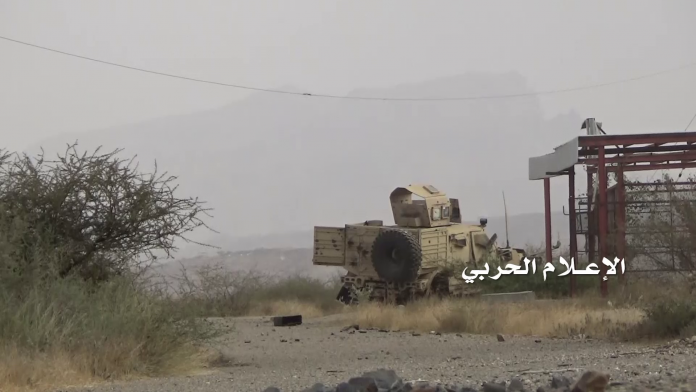 Al-Thawra Net
Military sources confirmed that dozens of Emirates and mercenaries dead and wounded in Taiz by the Yemeni army and the popular committees in failed attempt by mercenaries to advance.
The sources said that the military Yemeni forces and popular committees yesterday has been able to stop   creeping attempt launched by the Emirates    mercenaries towards AL-kdahh area in Taiz provinces resulted numbers of death and injuries.
According to the same source, the airline alliance of Saudi enemy launched a series of raids on Mokha ,   four raids on Khaled bin AL-Waleed camp  in Mozah Directorate.