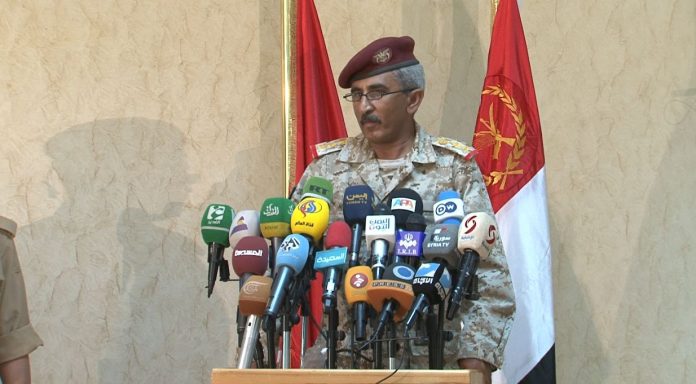 Al-Thawra Net
The spokesman of the armed forces Brigadier General Sharaf Ghaleb Luqman denied that the army and the popular Committees targeted the oil tanker in the coast of Bab al-Mandab.
The official spokesman said in a statement to SABA  that the propaganda of the aggression against the Yemeni army and the popular committees concerning  the oil tanker which carries the flag of the Marshall Islands  comes within the framework of a despicable conspiracy to justify the coming operations from the aggression .
Gen. Luqman confirmed the respect of the Armed Forces and the popular Committees for all laws, agreements and international law ,and they are committed to secure ,protect, and maintaining international navigation in the Red Sea and Bab al Mandeb against any terrorist acts .
He added that the armed forces and the Popular Committees are keen to select their strategic military objectives carefully and accurately and  the objects are military bases, position , points and camps .
The official spokesman warned from the serious  threats of the aggression towards Hodeidah port  ,and their attempt to suffocate the Yemeni people through flimsy and exposed justifications  .