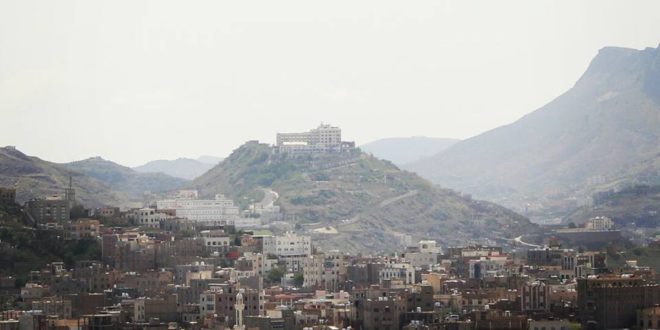 Al-Thawra Net
The Ministry of Tourism and Tourism Promotion Board condemned the Saudi-aggression attack that targeted al-Saeed Hotel in Taiz province result a complete damage of the building.
In a statement, the ministry indicated that the Saudi-American Aggression warplanes continue since yesterday morning bombing the city of Taiz and targeting al-Saeed hotel deliberately by series of airstrikes.
The statement called on all the World Tourism Organization and the concerned international organizations to form a joint international committee to investigate the direct and deliberate targeting of Yemeni tourism infrastructures along the national territory and work to stop the Saudi-American aggression, pointing out that the magnitude of the damage to the tourism sector, which is estimated at six billion dollars since the beginning of the aggression.
The statement also called on the UNESCO and the United Nations to hold responsibilities towards the crimes and targeting of citizens by the Saudi-led coalition and the destruction of infrastructure and heritage sites in Yemen.
The Al-Saeed Hotel is one of the high-end hotels, which is classified as a five-star hotel, was targeted by 16 raids of the Saudi-American aggression warplanes.