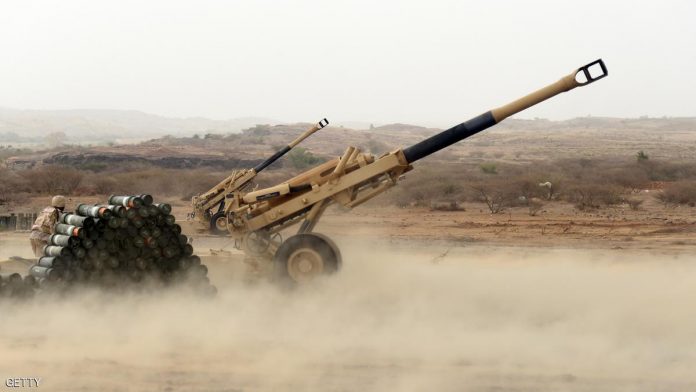 Al-Thawra Net
A number of Saudi soldiers killed and others injured on Friday in different operations carried out by units of the Army and popular committees in Asir and Najran.
A military source said to Saba News Agency that the artillery forces of the army and popular committees bombed a gathering for Saudi soldiers and their mercenaries in al-Khadra'a outlet of Najran, causing deaths and injuries on their ranks.
The source indicated that two Saudi soldiers shoot dead in Ramboua'a, confirming that the army and popular committees continue to inflict the Saudi enemy and mercenaries' heavy loss in lives and equipments on various fronts.