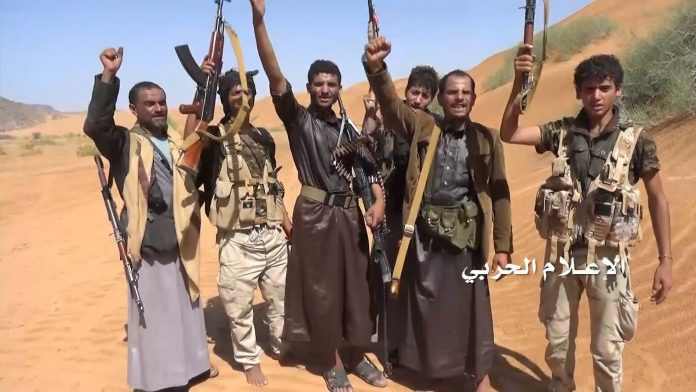 Al-Thawra Net
The heroes of the army and the Popular Committees destroyed a Saudi military vehicle, while the artillery force bombed the enemy gatherings in Najran and Assir .
A military source said that units of the army and the Popular Committees carried out a controlled ambush to a Saudi military vehicle behind  al-Dabaa positions  in Najran, resulted in the destruction and death and injury of those whom were on board .
The source said that the artillery force of the army and the popular committees targeted gatherings of Saudi soldiers and their mercenaries in Al-Khadra port in Najran, and their gatherings east of Al-Rabwa and  Amer hill , causing direct injuries .
The source confirmed the continuation of military operations inside the Saudi depth until the US-Saudi aggression  stops against the Yemeni people .