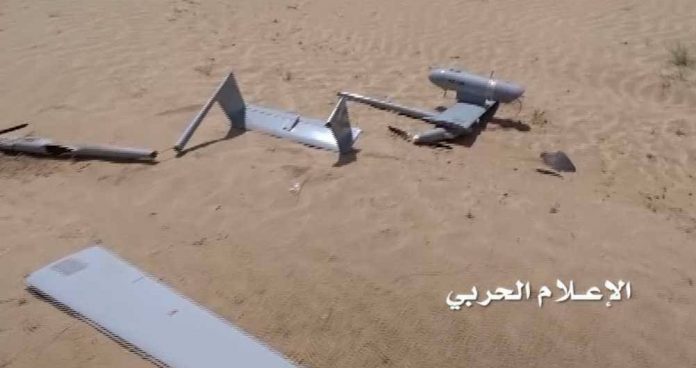 Al-Thawra Net
Over the past few hours,  the Saudi-American aggression  warplanes  launched more than 14 raids on different areas of Amran province , leaving seven civilian casualties, including women and children, and heavy losses in public and private properties.
local sources said to "al-Thawra Net" that the aggression warplanes launched two raids on the government complex of Bani Surim district, which resulted in the total destruction and injured the complex's guard Omar Mohammed a 25-year-old man and his wife, who was also got serious injuries, while a third citizen was injured by a raid on the city of Amran.
In the early hours of yesterday, the Saudi-led coalition aggression warplanes carried out tow raids targeting the Technical Education Institute in Khamar directorate, causing massive damages to all its sectors and contents.
Meanwhile, the coalition enemy warplanes launched two raids on the communication network in Ajram area of Houth directorate of the same province.
Moreover, the Saudi-American aggression warplanes launched seven raids on al-Madan district, resulting the destruction the 22nd of May School, mosque and a citizen's house injuring two women and a child.
The raids targeted the main gate of the former 310 Brigade, leaving Abdel Meguid Saleh Hassan al-Wilaly, and another woman injured, according to close sources
They were taken to the Amran General Hospital and then transferred to the capital Sana'a due to their serious injuries.
The same source indicated that the aggression warplanes carried out two raids on the security zone of Bani Suriem district, leaving Fawaz Qayed injured due to the explosive remnants of the aerial bombardment.