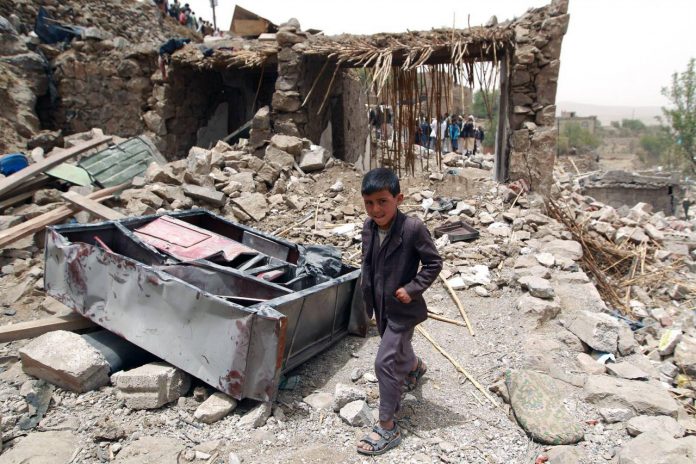 Al-Thawra Net
The US-Saudi aggression Warplanes  launched 34 raids on a number of  governorates while farms of citizens in Sa'ada have been hit by a Saudi rocket during the past hours .
A military source  in Sa'ada told SABA that the warplanes  launched five raids on Kahlan Camp and 12 raids on Baqam directorate  while  farms of citizens in the the same directorate were hit by Saudi missiles .
The source pointed out that the aggression warplanes  launched three raids west of Taiz in Mwazi directorate , one raid with drone aircraft and seven raids on Al-Shorfa position  in Najran .
The aggression warplanes  carried out three raids on Al-Mazraq area in the Harad directorate and four raids on Bani Hassan and Al-Rabou ' in Abes districts  Hajjah governorate.