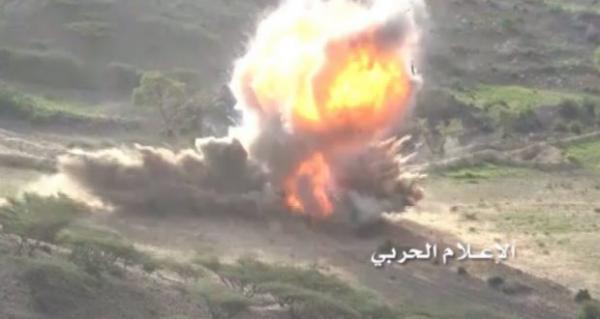 Al-Thawra Net
The heroes of the  army and  popular committees destroyed a bulldozer belongs to the Saudi enemy army in Najran, while the artillery force shelled the enemy gatherings  in Jizan .
A military source confirmed the targeting of a bulldozer belongs  to the Saudi army with a guided missile at al-Tala position in Najran, which led to its destruction and the death of its crew .
The source added that the artillery of the army and popular Committees bombed the  gatherings of Saudi soldiers in Jabal Qais in Jizan, causing direct injuries .
The source said that the  Saudi American aggression  warplanes launched three raids  on al-Tala position in Najran, in the shadow of a heavy flight in the skies of the region .
The source confirmed the continuation of military operations inside Saudi depth until the US-Saudi aggression against the Yemeni people stops .