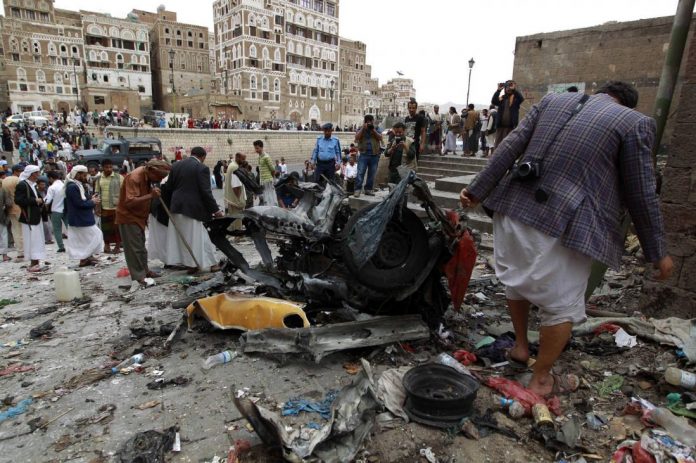 Al-Thawra Net
A citizen was killed by the fire of the Saudi border guards and others were wounded by air raids targeted a number of governorates in the past hours .
A military source told Saba news agency that a citizen of Manaba directorate  was shot dead by the Saudi border guards. Two citizens were injured by three air raids targeted  Adan at Ayyal Serih directorate  in 'Amran governorate .
In Sana'a  governorate the hostile warplanes  targeted the communications network in Jhana directorate with three raids , four raids on  Bani Hashish directorate  and launched two raids on Nehim  directorate  .
The source pointed out that the  aggression warplanes  launched a raid on Mwazi  directorate  in Taiz province , three raids south north of Khaled  camp  in the same directorate, and also launched three raids on al-Ghail directorate  in Al-Jouf province .
The source said that the  aggression warplanes  launched 18 raids on Harad and Midi directorates  and two raids on  Bakil al-Mir directorate and similar to Shamar directorate in Hajjah province  .
According to the source, the Saudi-US warplanes  targeted with one raid a position  in Assir.