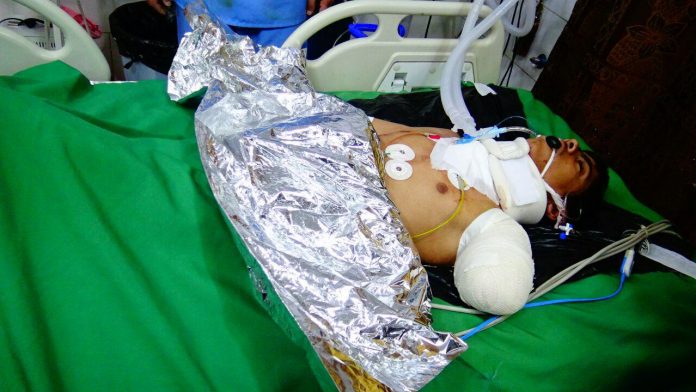 Al-Thawra Net
At least 18 civilians were killed and others wounded, including children in Sa'da and al-Jawf provinces by Saudi-American aggression raids over the past few hours.
A military source told Saba news agency that a family of six members were martyred and a child was injured in a  Saudi-American aggression riad targeted their house in  al-Rahoob area of Barat al-Anaan district in al-Jawf province, pointing out that the aggression warplanes targeted the rescuers during their attempts to rescue the family.
The same source indicated that three civilians were killed and eight others were wounded, including one Syrian man and six children in aggression raids targeted a refrigerator in al-Jamla'a district in the Sa'da province.
According to the source, the aggression warplanes carried out by 14 raids on Harad and Midi directorates in Hajjah province, and one raid on Asilan district in Shabow province.