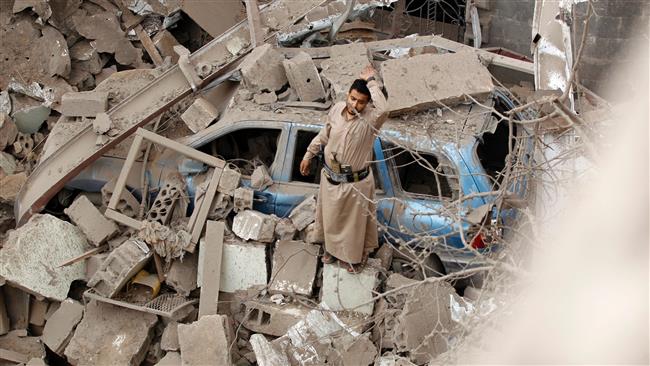 Al-Thawra Net
The US-Saudi aggression aircrafts launched 35 raids on a number of the governorates during the past hours  while border directorates were bombed by  Saudi artillery bombardment resulted in the death of a citizen and injuring three others .
A military source told SABA  that a citizen was killed and three others were wounded in a Saudi artillery bombardment of Shada border directorate in Sa'ada governorate .
The source pointed out that the hostile aircraft launched two raids on Jerban Camp in Hiziz area of ​​Sana'a and 14 raids on Harad and Midi in Hajjah  province .
The source pointed out that the aircraft launched two raids north of  Mokha directorate in Taiz province and similar al-Msloub directorate in Al-Jawf province, and launched five raids on al-Shorfah in Najran.