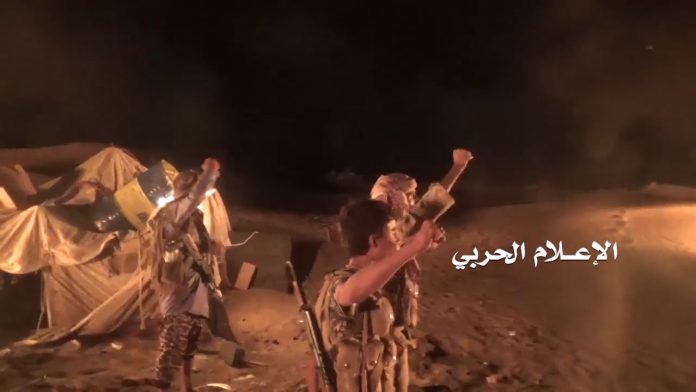 The army and the popular committees carried out an offensive attack  on the aggression  mercenaries positions  in the area of al-Qahih, Asilan directorate in Shabwa  province .
A military source told the Saba news agency that a number of mercenaries were killed and wounded, and a military vehicle was set burned in a surprise attack by the army and popular committees on their positions in al-Qahih area .
The army and the Popular Committees  cleared large areas of Asilan directorate .