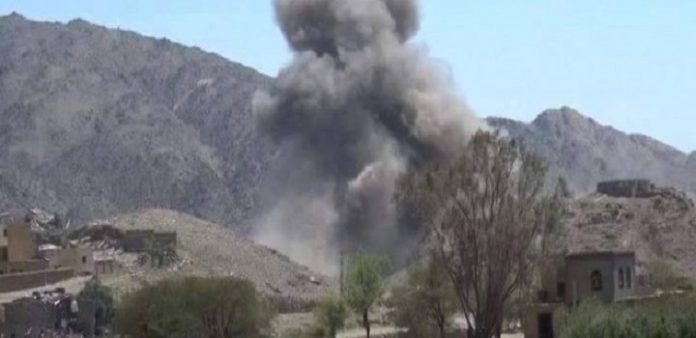 Al-Thawra Net
A citizen was highly injured, on Tuesday, as a result of a rocket attack on the bordering areas in Sa'ada province.
Source revealed that the citizen was immediately injured after a shelling of rockets in the area of Foth, district of Haidan, which is an area bordering Saudi Arabia.
In a similar act, four civilians were killed and another injured in a carried out strikes of the Saudi-led coalition on Friday night against passengers in the Al Ammar district of Al-Safra, Saada province.
Not to forget, a previous crime was recently committed, leading to eleven casualties varying between dead and injured on the 20th of October when the coalition struck the area of Ghor, district of Ghamr.
Moreover, on the 17th of October, the coalition targeted an agricultural refrigerator van. The toll of the dead reached eleven and the targeted position was in the district of Majz, Sa'ada province.