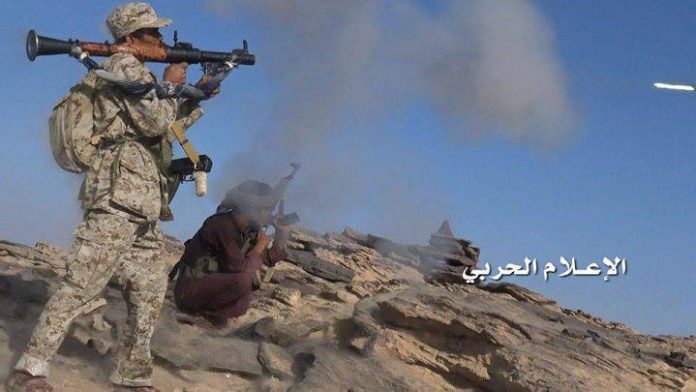 Al-Thawra Net
A number of the Saudi-American aggression mercenaries killed and others injured in two military operations by the army and popular committees in al-Msloub and Al-mtoun Al-Jawf province .
A military source told SABA that the heroes of the army andPopular Committees carried out an attack on the positions of mercenaries in Al-Hijjah and al- Sallan camp in al-Msloub directorate resulted in deaths and injuries in their ranks .
The source confirmed the death and injury of a number of mercenaries in an attack by the army and popular committees on their positions in Al-mtoun directorate .
.