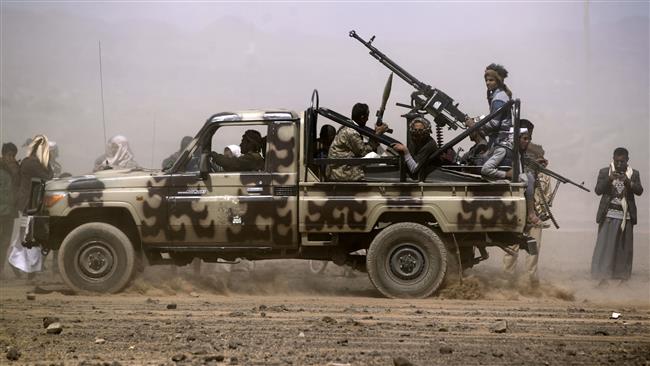 Al-Thawra Net
The forces of the Yemeni army and Popular Committees managed to take full control over more areas in the southern province of Shabwa and mounted deadly attacks on the Saudi regime's mercenaries in other areas, media reports said on Monday.
In a major operation, Yemeni troops captured two districts east of Asilan in Shabwa Province, the Arabic-language Al Mayadeen television network reported.
In another development, the army and Popular Committees killed or injured 13 mercenaries of the fugitive Hadi, a close ally of Riyadh, in the southwestern province of Taiz.
They also pounded the positions of the Saudi-led coalition in the kingdom's southwestern region of Najran with Katyusha rockets, killing and injuring a number of the Saudi servicemen.
The attacks against the Saudi forces came in retaliation for the continued massacre of civilians and destruction of Yemen's infrastructure by the coalition led by the Riyadh regime.