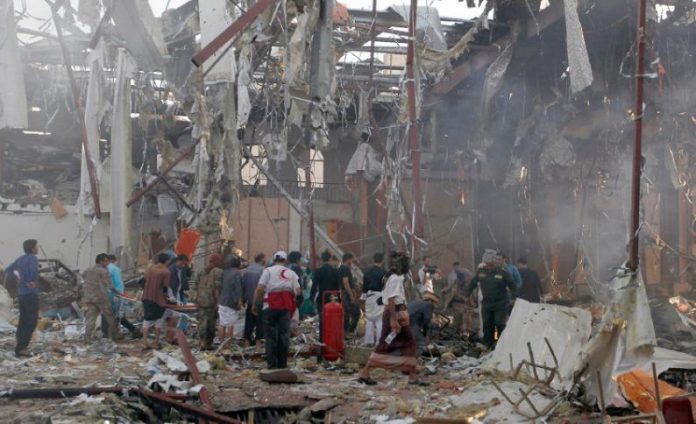 The  Saudi American  aggression targeted a number of the provinces of the republic during the past few hours with more than 27 raids, while Manabh Border directorate was  shelled by a missile and artillery bombing .
A military source told Saba news agency that the air force launched two raids on the public road and in Kataf directorate  and three raids on the directorate of Baqam, Sa'ada province, while the western areas of  Menbh border directorate was attacked by  rocket fire and a Saudi gun .
The aggression warplanes launched three raids on the districts of Harib al-Qaramesh and Sarawah in Marib province and three more raids on Asilan district in Shabwa province .
According to the source, the Saudi air Force launched a raid on Al-Khokha district in Hodeidah province and 10 raids on the districts of Harad and Midi in Hajjah province .
The source said that the enemy aircraft launched three raids on the Directorate of Hifan in Taiz province and targeted a vehicle belongs  to the World Food Organization in the Directorate of al-Slou , which led to the injury of two citizens .
The source pointed out that the  aggression launched two raids on Nehim Directorate in Sana'a province .