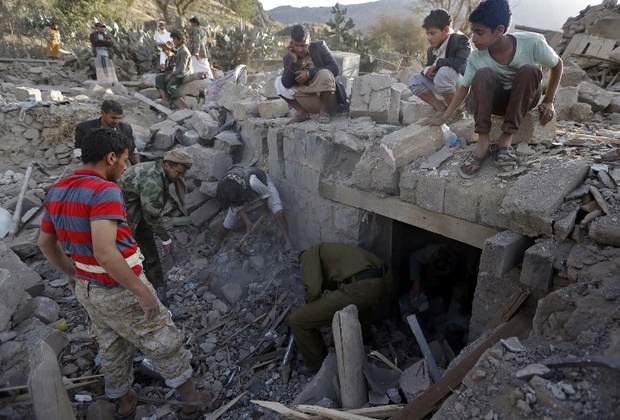 Al-Thawra Net
The Saudi-American aggression warplanes launched a series of raids on a number of the Republic's provinces, targeting mosques, citizens ' homes and public and private facilities.
A military source told SAbA that the the aggression warplanes bombed and destroyed a mosque was destroyed and a number of houses of citizens were severely damaged in in the Dahbouah area in Nihem district
The same source indicated  the aggression warplanes carried out one riad on Asilan district of Shabwa province, four raids on al-Hamaly district north of Khaled Camp in Taiz province.
The aggression was intensified its air raids in Sa'da province , where a raid was launched against the House of a citizen of the Baqim district and targeted al-Hanashat area by two raids.
According to the source, the Saudi-American air force launched two raids on Majaz village in Sa'ada province and five raids on al-Shurfa'a and al-Shabaka'a sites in Najran.