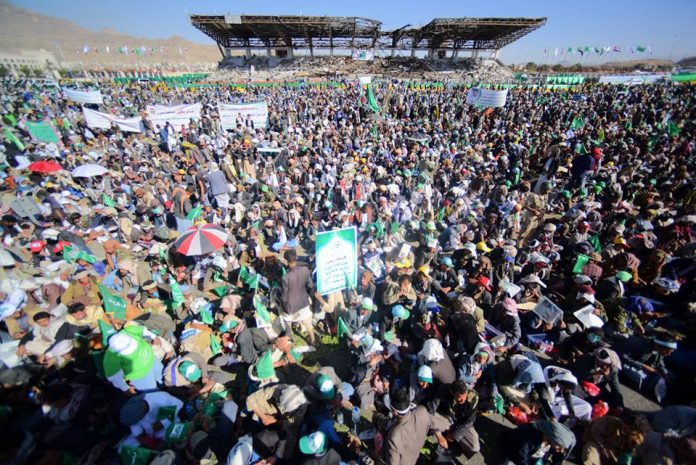 Al-Sabain Square in the capital Sana'a witnessed today the mass and unprecedented celebration of the Prophet's birth.
In the event, the leader of the revolution, Mr. Abdulmalik Badr al-Din al-Houthi, addressed directly the screen and greeted the high spirit and the great interaction and vitality that provides a great image of the steadfast, free and proud people.
"All the forces of aggression are incapable of breaking their will and humiliating them. Regardless of the size of the aggression and the level of sacrifices," he added.
He said: "This steadfast people present strongly in every place that requires attendance, on the fronts, squares and events like this blessed occasion, which we draw from it the greatest lessons."