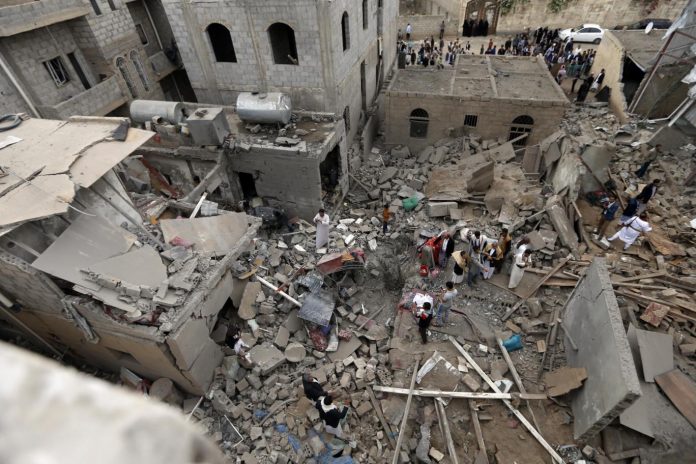 US-Saudi aggression coalition launched six air raids on residential homes and a health facility in Saada province early on Monday, a security official told Saba.
Four of the air strikes targeted two houses, a health unit and a farm in the areas of Qad and Al Ali in Razih district, while the others hit Bani Sayah area of the same directorate.
The official condemned the continuation of the aggression coalition in targeting homes of citizens, hospitals and health centers that violates all charters and international humanitarian laws.