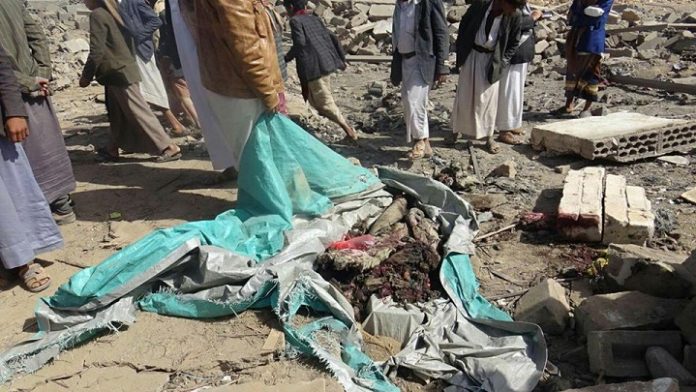 The Ministry of Human Rights confirmed that the coalition of Saudi-American aggression in killed  civilians in  a flagrant violation of international humanitarian law .
In a statement received by SABA, the ministry condemned the crimes of aggression against civilians, the latest of which was the targeting of houses and citizens' vehicles in the departments of Razih and Menbha in Sa'ada governorate, resulting in the death and injury of more than 25 citizens, including women and children .
The statement stressed that the silence of the international community encouraged the coalition of aggression led by Saudi Arabia to commit crime after another against the Yemeni people .
The ministry renewed its call for the formation of an international commission to investigate the crimes and violations against the Yemeni people by the coalition of aggression since 26 March 2015 .