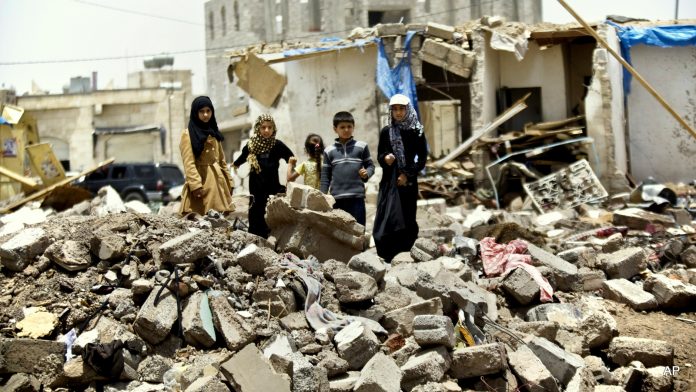 The Saudi American warplanes launched 16 raids on several provinces. The border areas were targted by Saudi  rockets and artillery fire in the past 24 hours .
A military source told SABA  that two citizens were killed in three raids targeted tents for mobile shepherds in al-Sufra directorate in the province of Sa'ada .
The warplanes  launched a raid on the district of Mujjz  and another raid on Al Sobhan in the directorate of Baqem. The warplanes  also carried out five raids on  Kattaf directorate. The western areas of the Minibah Border directorate were hit by a rocket and a Saudi gun .
According to the source, the hostile aircraft launched a raid on Mstaba directoratein the province of Hajjah , a raid on the mountain of Neta network in the province of al-Bayda, two raids targeted the  Department of Military Works in the capital Sana'a, and launched two raids on the Directorate of Hifan, Taiz .
The source pointed out that the Apache helicopters bombarded with  31 rockets  the villages of Hamda and Qomran in Jizan, while the warplanes launched a raid on Assir .