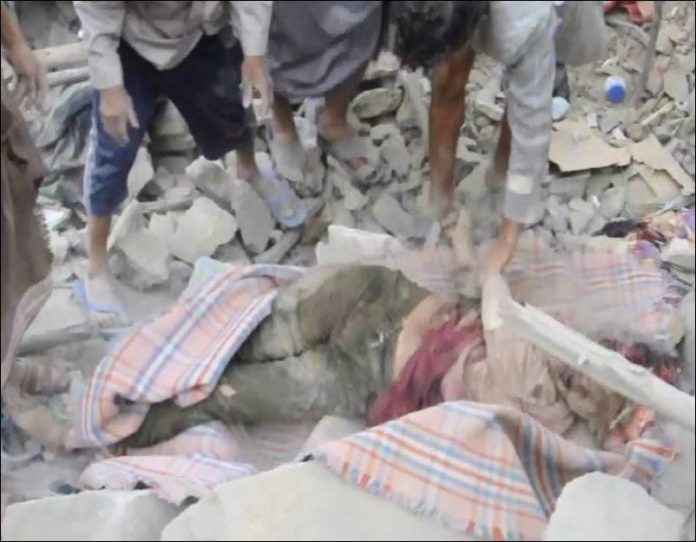 The US-Saudi aggression aircraft launched 25 raids on a number of the governorates of the republic during the past 24 hours, while different areas of Sa'ada were hit by a rocket and a Saudi artillery .
A military source told SABA  that the Saudi warplanes launched in Sa'ada province three raid on the  directorate of  Baqm ,a raid on al-Mlahith  and another raid on al- Zaher directorate .
The hostile aircraft carried out two raids on Ghamr district and ten raids on different areas of the Kataf directorate, while a rocket and a Saudi artillery targeted various areas of Manabah and Razah border directorate .
The source pointed out that the aircraft launched a raid on the home of a citizen in the Nehim Directorate  and four raids on the communications network of the company Saba Phone in Harf Sufyan directorate in 'Amran, which led to the interruption of the network.
The source said that the Saudi enemy aircraft launched three raids on the public road  in the directorate of Hays in Hodeidah province .