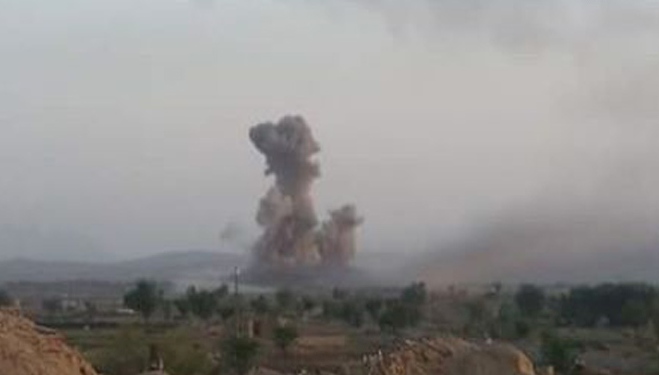 Al-Thawar Net
Saudi-led coalition aggression  warplanes launched 30 airstrikes on three Yemeni provinces during the past 24 hours, while Saudi rocket and artillery shelling hit border areas causing damage to citizens' proprietie , a military official told SABA.
In Marib, the coalition warplanes carried out seven air raids on Sirwah district.
In Hajjah, the aggression warplanes of Saudi-led coalition waged ten airstrikes on Harad and Medi districts.
In Jawf, Saudi warplanes conducted seven air strikes on Khab Washaef district and six raids on al-Maton district.
Meanwhile, Saudi enemy artillery and rocket bombardments hit several areas of Manabah, Ghamr and Shada districts, causing huge damages to the Citizens' properties.