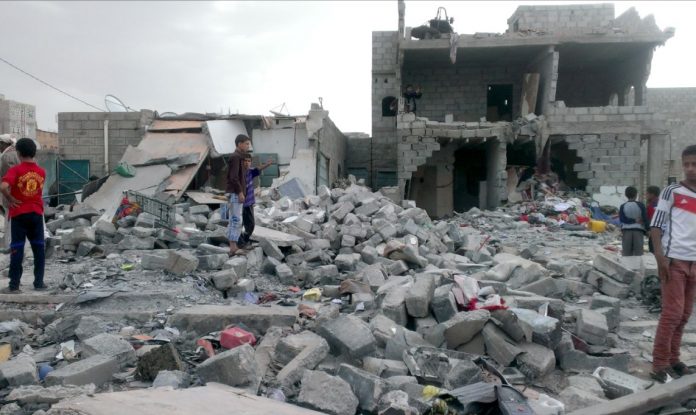 US-Saudi aggression  warplanes intensified their raids  during the past 24 hours, launching more than 64 raids in six provinces in addition to Jizan .
A military source told SABA  that the air force launched ten raids on different areas of the directorate of Manba and eight raids on the directorate of Baqam in the province of Sa'ada .
The air strikes targeted with three raids Sa'ada-Sana'a  road , while missiles and a Saudi gunman targeted different areas of the border district of Shada .
The source said that the hostile aircraft launched a raid on the directorate of al-Musloub in Al-Jawf province, and a raid on the directorate of Sarawah in the province of Marib, and launched a raid on Karash district in the  province of Lahj .
The source pointed out that the  aggression launched a raid on Beit al-Faqih district  in the province of Hodeidah and 14 raids on the departments of Harad and Midi in the province of Hajjah .
According to the source, the US air force launched more than 25 raids on different areas in Jizan .