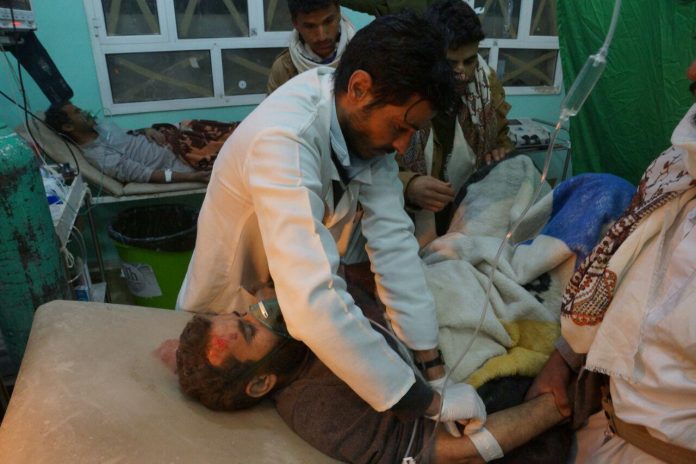 The Saudi warplanes launched 42 raids in the past 24 hours, killing eight civilians and injuring 13 others, including women and children . Saudi rocket and artillery bombardment  targeted the border directorates .
A military source told the Saba news agency that a woman and a girl were killed and nine others were wounded in two families in Al Nayel area in Sa'ada .
The hostile aircrafts  launched four raids on Camp Kahlan, three raids on Mujjz district, and four raids on the Baqam district .
According to the source Saudi  missile and artillery bombardment targeted  Al-Omar  in the of directorate Mnbah, and the directorate of Ghumer and  different areas of the directorate of Baqam .
The source pointed to the death of six citizens, including women and children, and wounding four others in a raid targeted the home of a citizen in Shamlan area of ​​Sana'a province .
The source said that the hostile aircraft targeted with  four raids the directorate of Nehim, ,launched five raids on Sarawah in the province of Marib,  three raids on Taiz International Airport and two raids on al-Taizah directorate  in the province .
According to the source, the aircraft targeted  ​​Maris in Dhale province and carried out 15 raids on the Harad and Midi districts in Hajjah province .