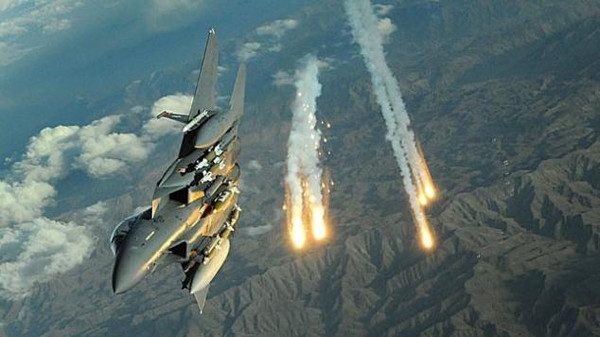 Al-Thawra Net
Saudi-American aggression warplanes continued its hysterical air strikes on Several Yemeni provinces over the Past 24 hours, causing human and material casualties, according to a report combined by Saba News agency
A child was killed and three civilians, including a child, were seriously injured when the US-backed Saudi-led coalition launched 55 air strikes and ground attacks on several areas of Yemen provinces on Saturday, according to medics and military reported combined by Yemen Press Agency on Sunday.
In Sa'ada province, a child was killed and another injured in Saudi aggression air strikes on Habil area of Dhaher district, while another civilian was injured in two air strikes on Maran area of Haidan district.
Moreover, Saudi-led aggression coalition warplanes waged two airstrikes hit a main road in Baqem district.
Meanwhile, a civilian was seriously injured when Saudi enemy artillery shells and missile Saudi hit several areas of Razeh district , in addition to causing massive damaged to the  properties in Munabeh district .
In Hajjah province the Saudi-American aggression fighter jets launched 14 air strikes , four of them cluster bombs on launched on Jar farms of Abs district, and 18 strikes on Haradh district.
In Lahj province, five Saudi-led airstrikes hit Hamalah area of Karsh district.
In Hodeidah province, the aggression warplanes bombed Jarahi district by an air strike, and three others on Hays district.
In Saudi border province of Najran , the aggression warplane waged  inie air strikes on several areas .