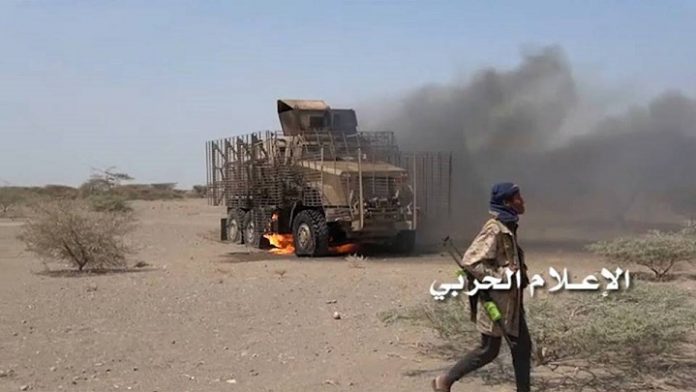 The Army and  Popular Committees carried out  a military operation targeted the mercenaries of the Saudi-American aggression on the western coast front .
A military source said that the army and Popular Committees carried out a military operation targeted mercenary positions  south of the West Coast front .
The source confirmed the killing of 15 mercenaries and the burning of their vehicles during the operation  of the West Coast .