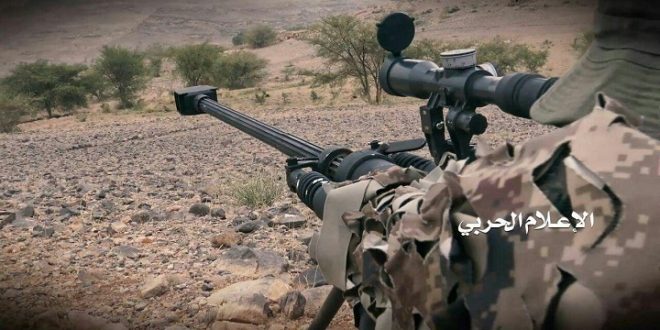 The snipers unit in the army and the popular committees targeted two Saudi soldiers, and the destroyed a military mechanism and, while rocket and artillery attacks targeted gatherings of the Saudi army and its mercenaries in Najran and  Assir .
A military source told SABA that two Saudi soldiers were sniped, one east of al-Shorfa and the other west of al-Sudais in Najran .
The source pointed to the destruction of a military vehicle west of al-Sudais and a machinegun  rate of   14.5-  in  al-Shorfa with a guided missile .
Army artillery and the Popular Committees bombed   Saudi soldiers and mercenaries west of the al-Sudais position .
The source said that a rocket and artillery bombardment targeted  mercenaries of the Saudi army in the black cabins off the port of Assir .