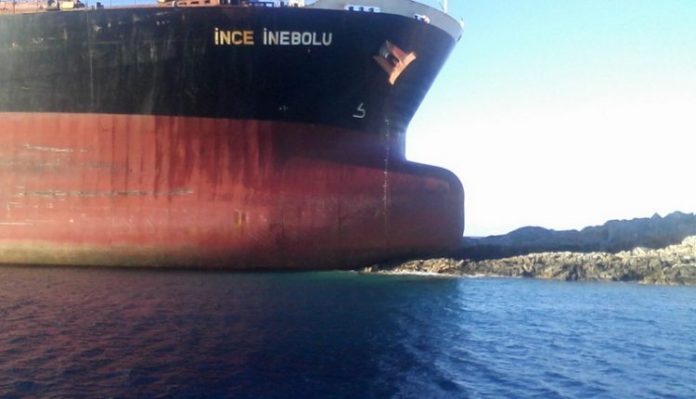 Al-Thawra Net
The Saudi-led coalition aggression warplane on Thursday targeted a ship, laden with 49 thousand and 770 tons of wheat was heading to the port of Salif in Hodeidah province, the Ministry of Transport said in a statement obtained by SABA News Agency.
The ship INCE INBOLU was targeted by the coalition after taking the permit to enter from the UNVIM office in Djibouti, read the statement.
The statement pointed out that the ship that was directed to the port of Jizan may sink into the sea and can not continue to Jizan port as a result of the great damage caused by the targeting.
The Ministry carried the coalition full responsibility for this targeting and the resulting disaster and significant losses if it sinks at sea.
The statement pointed out that the coalition threatened and targeting all in a manner contrary to international laws and regulations and regulations.